As briefly introduced in the last chapter, Forex Brokers allow us, retail traders, to join the market and be part of the currency speculations. Therefore, choosing the right broker is one of the most important decisions you will make as a trader.
But what is it exactly that you have to look for? How are the brokers different to each other? We will try to find answers in this week's reading!
As a trader, you will find two main types of forex brokers:
Dealing Desk Brokers
These brokers are considered market makers. They provide their clients with competitive buy and sell prices and can profit from the difference between these prices (that's what you know as spread*) as well as by hedging or trading against their clients.
*Brokers obtain their prices from the interbank market and then re-quote them to you, including their (usually) fixed spreads, as such, they don't need to charge you a commission on the trades you have entered*
Dealing Desks brokers will try and match your request with an opposite order from one of their other clients or pass the order to their liquidity provider, thus creating the market! But if they are unable to match your bid/ask, they will have to take the opposite side of your trade. The broker can hedge your positions (balancing the risk by offsetting it to another market they have access to) or trade it against you. The latter is where a possible conflict of interest may arise. Some less reputable brokers may manipulate prices to trigger stop losses, delay quotes, allow slippage or even freeze their trading platforms.
If you are looking to trade with a market maker make sure you've completed your due diligence! Always check and understand their policies, terms & conditions!
2. No Dealing Desk Brokers
These brokers do not offer dealing desks and cannot make markets. Their liquidity comes from the interbank market, which means that they are an intermediary between the trader and the market. They profit by charging a commission on trades they facilitate or by increasing their spreads. They will also never trade against you, so there is no room for any conflict of interest!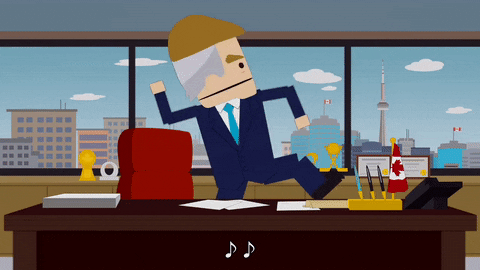 There are two types of No Dealing Desk Brokers:
Straight Through Processing (STP)
STP Brokers route orders directly to their liquidity providers. These brokers will provide you with their most competitive buy and sell prices that come from a range of liquidity providers. These prices will already have their transactional fee – spread – included. These spreads are usually variable, determined by the volatility and liquidity of the instruments you trade.
Electronic Communication Network + Straight Through Processing (ECN+STP)
ECN Brokers provide a platform where all market participants can interact with each other. All orders are being matched between the participants in real-time (and not liquidity providers). They provide the most competitive prices (& spreads) directly from the interbank market. These brokers also provide clients with Depth of Market (DOM) – enabling traders to see data of all orders within the marketplace. Providing means to understand markets liquidity and volatility. ECN brokers will charge a commission on each trade you execute.
Before deciding on which broker to use, let's go through a simple checklist of things you should ask yourself when choosing your perfect broker!
What type of broker are you looking for?
Is it a Dealing Desk Broker or maybe No Dealing Desk Broker? Are you looking for STP or ECN+STP broker?
Is your broker regulated?
You have to choose between regulated & unregulated brokers when starting trading. Regulated brokers are registered and reviewed regularly by the regulatory body of the country they are registered. Always research the broker you are going to use, whether it is a regulated or an unregulated broker. All reputable brokers provide you with different securities and benefits to open an account with them. Regulation doesn't mean the broker is any better than unregulated.
What leverage do they offer?
Brokers offer different levels of leverage, from 1:1 to even 1:3500. Make sure to understand which leverage works best for your trading style or strategies used.
What are the transaction costs and fees?
Consider commission charged, swap or rollover fees and spreads.
What trading platform do they provide?
There are various trading platforms available with MetaTrader4 being the most popular one. We will discuss it in greater detail next week!
How reliable is trade execution?
Fast & reliable trade execution enhances your trading experience
What Instruments can you trade?
Consider what do you want to trade and if your broker can offer this. You can choose to trade Currencies (Majors, Crosses, Exotics), Cryptocurrencies, Commodities (Metals, Energies), Stocks, Indices or Futures.
Will they allow your trading style?
Some brokers may not allow various strategies (such as arbitrage, scalping, news trading, hedging, EAs, etc.).
Can they offer the account type you need?
There is a wide selection of different account types to suit different needs such as Mini Accounts, Standard Accounts, Raw Accounts, Islamic Trading Accounts, and more. Make sure to find one that suits you!
Be clear about the minimum deposit or withdrawal levels as well as the time required for the withdrawal to be processed.
What level of customer support can you expect?
Do they offer web-chat support, are they available round the clock? How long does it take to resolve queries?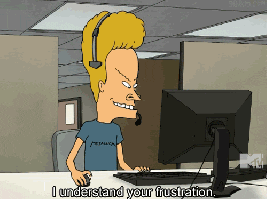 You can also sign up with our partner broker - Eagle FX. With EagleFX you benefit from:
ECN/STP Forex Broker

24/7 Trading

24/7 Customer Support

Optimal Trading Conditions via Institutional Grade Liquidity

Ultra-fast execution

Easy access to MetaTrader4 platform

Free (& unlimited) demo accounts

Wide range of trading instruments

Daily Market Analysis

Same Day Withdrawals
You made it! We hope that this lesson helped you in your search for the perfect broker to cater for your needs.
Remember, research and due diligence are key!
Join us next week where we will learn more about the most popular trading platform there is - MetaTrader4