Welcome back, Traders!
Today we are going to be looking at Terra Luna, the biggest crypto coin crash seen in recent times, the reasons behind it and what it means for the cryptocurrency market as a whole going forward. Lets get into it!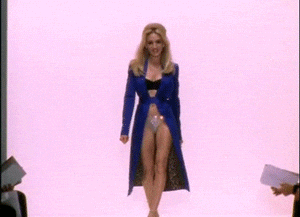 What is Terra Luna
LUNA is the token of Terra, a blockchain developed by the Korean firm Terraform Labs. A total of $32m was raised to fund this development through the private sale of LUNA coins. LUNA launched in 2019 and was one of the most successful decentralised finance coins, the aim of the Terra blockchain is to create stablecoins, tokens designed to have freedom of cryptocurrencies with the stability of fiat money. LUNA is the staking token.
The blockchain has a two token system between the TerraUSD (UST) and LUNA to achieve this aim. USTs are minted by burning LUNA and can also be swapped for LUNA.
So, if the UST value goes above $1, the equivalent value of LUNA would be burned, which mints more UST, making it less valuable. Whereas, if the UST price drops below $1, they are swapped for LUNA, which in turn makes UST more valuable.
They marketed this as 'the Moon and the Earth', as they rely on each other for stability. Burning LUNA coin has to happen as it gives UST its stability.
What happened to Terra Luna & what next
Early may saw a big dump of TerraUSD, which dropped the price below the $1 mark, this caused panic to people who were holding and caused mass sales of the coin- and within one day 99.9% of the value of the Luna was gone, people had lost millions, we see that youtube, boxing and rapping star KSI- tweeted this:
'My 2.8 million dollars is literally worth $1000. HAHAHAHAHAAHAHAHAHAHAHAHAHAHAHHAHAHAHAHAHAHAHAHA. Yeah I'm packing this in'.
Whilst he has an estimated worth of $20-25 million, other people haven't been so lucky. Many people have lost life savings, will lose there houses, cars and other assets- there has even been suicide prevention posts as its been likened to a modern day wall street crash, with people not seeing any way out now they have lost everything.
Do Kwon, the founder of Terra, has now decided to rebrand the blockchain as Terra Classic and terra has been relaunched as Terra 2.0 as last week developers and higher ups behind failed stablecoin TerraUSD have voted to abandon the token in favor of creating a new blockchain and digital asset weeks after the cryptocurrency collapsed. Under the recovery plan for the Terra ecosystem, developers said they will create a new Terra blockchain with a revived Luna token. Under Do Kwon's newly approved structure, the original blockchain will be known as Terra Classic. The new Terra blockchain has started running a coin under the existing Luna name and does not include the TerraUSD stablecoin. Terra backers will distribute the new Luna token to Luna Classic and UST holders.
We have to say, a project that bombed so badly and caused so much heartache to the wider cryptocurrency community has lost our trust and probably the trust of a lot of others, with the holders or previous holders of Luna being airdropped to crypto wallets( in stages ) Luna 2.0 coins- we don't think that enough long term to save Terra. We always tell you that only you can decide on future investments but, if we were to choose a coin to invest in in the future, we can safely say it wouldn't be anything created by Terra or Do Kwon.