You've made it to the last part of our Trading Top Ten Components of a Trading Plan tutorial! Check out Part I and Part II, where we have already discussed the first six components in greater detail!
7. Motivation
A trading plan is a document that will help you become a profitable and successful trader in the long term. However, you have to be very clear about the motivation behind your decision to become a trader in the first place! Ask yourself
Why do you want to be a trader?
It is very important to find that reason and write down the answer as clearly as possible. It will enable you to better focus on your goals. It will make it easier to stick to your trading strategy as well! Of course, making money is the number 1 reason people enter the Forex market but do try and find the true motivation behind money!
Are you looking to upgrade your car or buy a new house soon?
Are you looking for financial freedom to be able to spend more time with your family instead of being stuck at work most of the day?
Are you looking for more flexibility?
Are you looking to be your own boss?
Are you looking to travel the world and would like to have the option to make money anywhere you go?
These are just a few examples of what trading motivation could be! Remember that we are all unique individuals. You have to find what truly motivates you to become a trader! The journey is not easy. It may scare you off without proper motivation and real commitment.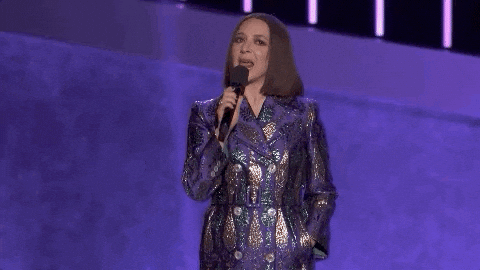 BONUS
Once you've found your motivation, it is important to stay motivated! To stay motivated, you can never get complacent: stay focused, work on your personal and professional development, join a like-minded community of successful traders with a FREE trial, take a break when needed, revisit your goals and objectives regularly, enjoy the profits you make and remember your achievements!
8. Time Commitment
Trading requires a certain amount of time commitment. It is your responsibility to find out exactly how much time you can commit each day, week and month. Your availability will determine your trading style and strategies you can use. Most importantly, you have to remember that trading is not just executing trades!
If you are serious about trading you have to consider all aspects of trading, such as:
● trading hours
● analysing charts
● practising strategies on a demo account
● self-development and education
● studying news & economic data releases
● executing trades & managing your open positions
● reviewing and improving on your closed positions
● keeping and updating your trading journal
● modifying your trading system based on the past results
It is important that your trading style suits your availability and that once established (and it will take time to find out how much time you can really commit) you can stick with it!
9. Trading Journal
Designing, updating and reviewing a trading journal is a crucial part of your trading plan! Trading Journal provides you with a methodological way to record, measure and learn from your past trades. It provides you with detailed insights into your trading performance, allowing you to better understand the outcome of your trading strategies, ultimately improving your discipline, consistency and profitability!
Trading is also about your psychology! With a detailed trading journal, you will also be able to track and review how your trading psychology (including greed of fear) affected your performance!
What are the key components of a trading journal?
● Date & Time
● Traded Market & Instrument (are you trading Forex Currency pair, Commodity such as gold or oil or maybe a cryptocurrency?)
● The direction of the trade (are you going long or short?)
● Entry & Exit Levels
● Position Size (have you applied proper risk management, is your RRR in line with your strategy?)
● Market & Trade Commentary (how did the trade go? what was your thought process behind the trade execution? did you follow your analysis? did it go as planned? was there any impact news or data releases that affected your trade? etc.)
● Charts (visual aids can help you better understand your entries or forming patterns)
10. Trading Software
Another part of your trading plan you should cover analysis of trading software you will use when trading. This includes trading platforms, charting, indicators, back-testing software and trading robots. A better understanding of these tools may help you fit trading around your day job!
By far the most important software you are going to use is a Trading Platform - a software that enables you to participate in the Forex market in the first place! A trading platform is also known as a Terminal. It allows you to analyse the charts, use indicators/trading robots or execute and manage trades. The most popular platform is MetaTrader4 (which we covered in greater detail here), however, there are others, such as MetaTrader5, WebTrader or cTrader.
Back-testing software using 99.9% modelling quality data enables you to accurately test your strategies with historical data on any available instrument. Please always remember that past results can't guarantee future returns, but back-testing can provide you with valuable data about the system you're testing. This includes historical net profit or loss, average gain or loss, total exposure, win ratio, annual returns, and more!
Indicators are also very useful as they provide you with a visual representation of various mathematical calculations (based on the historical data) that can help you identify trends, forecast the future direction of the price, confirm trading volumes and more. Some of the most commonly used indicators are simple/exponential moving averages, MACD, Bollinger Bands, stochastic oscillators, RSI, standard deviation and Fibonacci retracement.
Trading Robots, also known as Expert Advisors (EAs) are automated trading systems that continuously monitor the markets and execute trades using built-in algorithms and strategies. EAs are becoming more and more common as they are more and more sophisticated. EAs can monitor markets 24 hours a day, 5days a week. EAs can limit human error as there are no emotions when executing strategies. Trading is hard. There are no two ways about it. But with the right software, it can be easier - not risk-free, easier! You can now try some of the best, most exclusive and sophisticated trading software for FREE to see if this is for you!
Congratulation! You've made it! We've now finished discussing our Trading Top Ten Components of a Trading Plan! We are confident that if you apply what you've learned you have a bigger chance of becoming a profitable trader in the long term! Always remember that this is your journey and you should take it at your own pace! Focus on personal growth, stay disciplined and motivated and you will be on your way to success!
Join us next week as we are going to discuss different types of Trading Styles! Let find out what type of trader you are together!