Welcome back, Traders!
We continue with our Trading Top Ten series and will focus on the best trading Habits that can help you become a better, more profitable trader in your journey!
#1 Develop and Follow your trading plan
We have already covered the importance of a Trading Pan here, here and here! Make sure to check these lessons in case you've missed it! A trading plan is your stepping stone, it is crucial for your success. Most profitable trades have developed trading plans that outline their strategies, goals, objectives, motivation and more. Follow your plan, make a habit of it! A well-defined plan allows you to focus on what's important taking away all the unnecessary uncertainty or confusion.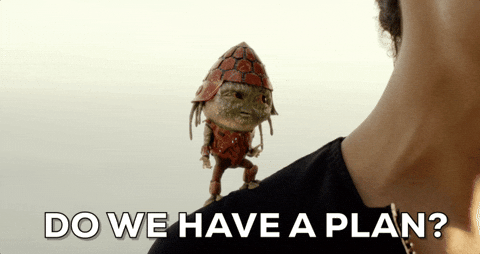 #2 Track your Performance - keep a Journal
Keep an in-depth record of your trading activities - create a comprehensive journal where you can write down all necessary details of your trades, both winners and losers! Develop a habit of writing down a detailed outline of the conditions for each trade. Focus more on the trades that lost. Write down the time of the trade, reasons why you have entered, whether any news releases affected your position (both positively and negatively). Attention to these details will enable you to discover patterns that surround the majority of your losing positions and enable you to make better, more informed decisions in the future!
#3 Test your strategies - Always!
Before going live, you need to always backtest and afterwards demo test your trading strategies. Anytime you want to adjust your system, you need to check it in a demo environment first. You should always be 100% confident in your strategy (and any variations) before going live and risking your capital. At the end of the trading day, it is your investment and capital at stake and you're responsible for making sure the risk you are taking is worth the potential reward your system brings. Demo accounts are risk-free and most brokers can provide you with an unlimited number of these accounts, so make sure to take advantage of it!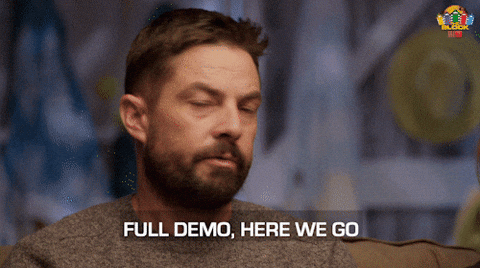 #4 Treat Trading like a business
Always think of Tradin as a business opportunity: whether you are trying to become a full-time trader or trade during your spare time looking for an additional source of income. Your Trading Plan is your business plan. Develop a daily schedule, follow the routines that you find effective and that increase both your productivity and chances of success. Never gamble with your money as one hasty mistake (when you didn't stick to your plan or risk management) can set you back weeks if not months from your long-term goals!
#5 Keep on learning
Another important habit of successful traders is their thirst for knowledge. Make sure you have dedicated time to read & learn each week. Markets are always changing, there are seasonal patterns you should be aware of, there are various chart patterns that can provide you with much-needed clarity or confirmation whether to enter or not, finally, there are thousands of books & articles that can help you learn new trading strategies and better understand the ever-changing markets. You don't have to read them all, it's rather impossible but make sure you have enough time left to learn something new each week!
#6 Be active within trading communities that share your values
Unless you are part of a trading team and spend your days on a trading floor, chances are you are quite lonely in your journey! Of course, you receive support from your friends & family but it's not quite the same as the support and help you can receive from people who are on the same journey as you. Join Trading communities and make it your mission to be an active member! Don't be afraid to ask questions - other traders experience can be a great tool to boost your career! Make sure you give back to the community as well!
#7 Do your analysis
Make sure to always perform your market analysis, whether it is technical, fundamental, sentimental or a combination of! Successful traders have a healthy habit of never relying on someone else's ideas! Yes, trade ideas or setups shared within your communities may have great potential but it is your responsibility to make sure they fit you & your plan!
#8 Respect your Risk Management
One of the most important habits of all! Manage your risk. At all times. Develop a habit of minimizing your losses (Stop Loss levels, active management of your open positions as you monitor markets and are aware of the impact of any news), while maximizing your wins (through an effective risk to reward ratio, Take Profit Levels, Trailing Stop Loss, etc.). This habit and mindset of effective risk control and limited exposure will help you reach your goals.
#9 Use the Tech!
There are many useful tools available, make sure to find those that can help you! Get into the habit of taking full advantage of the benefits trading software has to offer. Many charting platforms can make your analysis easier by enabling you to see trend lines, resistance/support levels, etc. You can also benefit from various trading indicators (such as RSI, Bollinger Bands, Moving Averages, etc) that enable you to find the best times to enter/exit positions! Of course, there are also expert advisors and trading software that can even help you automate your strategies making them even more accurate and free from human error or emotions!
#10 Withdraw and Enjoy your profits
Finally, one of the most enjoyable habits a trader can have! Remember, we are in this industry to make profits and enjoy the money we make! Make sure to withdraw your profits regularly for multiple reasons! Ideally, you would want a portion of the profits to be re-invested in some other ventures enabling you to diversify your investment and income portfolio but also it's nice to treat yourself now and again to truly appreciate the benefits of Forex Trading!
Thanks for tuning in this week! We hope you've enjoyed our new mini-series and will come back to learn more next week as we continue our journey through Trading Top Ten!